Durham County 4-H Summer Fun Camps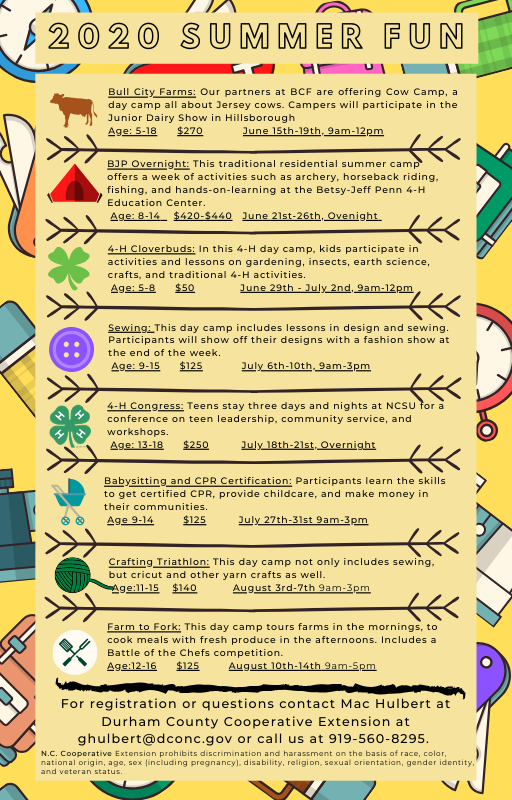 Registration is open for Summer Fun 2020! Learn by Doing this summer with a a variety of affordable day camps and traditional 4-H offerings. Payment must be received for day camps by June 1st to reserve your spot. Registration will continue to be available up to two weeks before each camp on a first come, first served basis. Reservations are not finalized until all paperwork and payment is completed. For questions about programming call 919-560-8295, or 919-560-0521 for registration.
Please review our brochure with information on registration and paperwork, as well as additional details on camps.
Also available in Spanish: