Summer Fun 2020!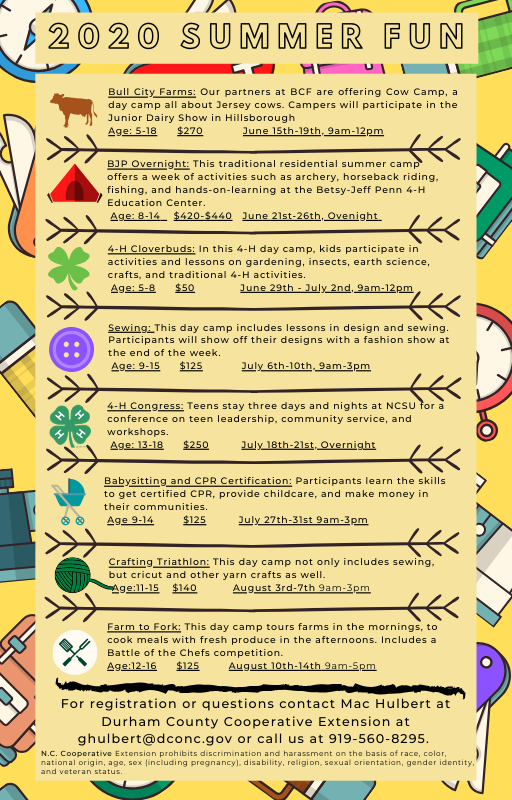 Malware Update: Due to a malware attack on the county, please contact our 4-H agent through his state email: gmhulber@ncsu.edu
COVID-19 Update: At this time Summer Fun has not been cancelled and registration will proceed as normal. If the pandemic continues into the summer, refunds will be provided.
Registration is open for Summer Fun 2020! Learn by Doing this summer with a variety of affordable day camps and traditional 4-H offerings. Payment must be received for day camps by June 1 to reserve your spot. Registration will continue to be available up to two weeks before each camp on a first-come, first-served basis. Reservations are not finalized until all paperwork and payment are completed. For questions about programming call 919-560-8295 or 919-560-0521 for registration.
Please review our brochure with information on registration and paperwork, as well as additional details on camps.
Also available in Spanish:
4-Hsummerfunbrochure2020 SPA (2)