Farmers, Buyers & Retailers Invited to Mix on 2/9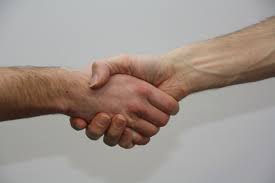 Invitation
Mixer for Farmers, Buyers, & Retailers
FREE Breakfast provided!
This event is for farmers and buyers of all sizes, including very small-scale farmers or gardeners curious about scaling up production to sell to various markets. We will have buyers from wholesalers, local grocery stores, and restaurants, including Foster Caviness, Farmer Foodshare, Farmzie, Bulldega, Bull City Burger, and more.
When: Thursday, February 9, 2017 8:00 a.m.-10:00 a.m.
Where: Bull City Cool Food Hub (902 N. Mangum Street, Durham)
RSVP Deadline: Tuesday, February 7, 2017
Email lmarochak@dconc.gov to reserve your seat or call 919-560-0558. The workshop is free and breakfast will be provided to attendees that have RSVP'd.