Speedway to Healthy Comes to Durham Elementary School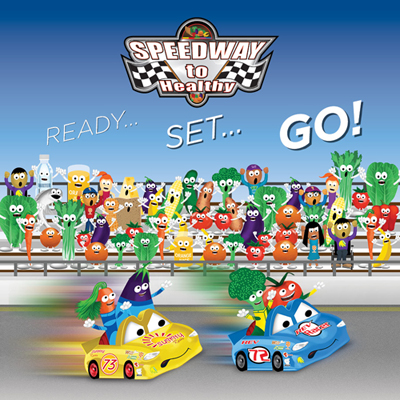 The Speedway to Healthy, a 1,200-square-foot, walk-through exhibit  created by the Department of 4-H Youth Development of the N.C. A&T Cooperative Extension Service, representing the human body, will be on display February 7-9 at Sandy Ridge Elementary School. Though the exhibit will be toured only by Sandy Ridge students and staff during school hours, the exhibit will be open to the public on Wednesday, February 8 from 4 p.m. till 6 p.m. This creative educational exhibit teaches children in kindergarten through fifth (K-5) grades how the foods they eat affect their bodies and their health. The Speedway to Healthy project was developed as a resource to fight childhood obesity and poor health among children in North Carolina.
Childhood obesity is a widespread issue in the state and the nation.
Unhealthy food choices, low physical activity and other factors have resulted in alarming health facts such as:
One in every three children in the state between 10-17 being obese or overweight.
North Carolina having the 23rd highest rate of childhood obesity
Childhood obesity as a contributing factor to our children possibly becoming the first generation to live shorter and less healthy lives than their parents.("Physical Activity, Nutrition and Obesity," 2013)1